Founded in 1882, Brighton Grammar School (BGS) is an Anglican school for boys with approximately 1270 students, based in the suburb of Brighton in the south east of Melbourne, Australia. The existing School Record books required an update to further engage the boys and provide cost savings to the School.  
The School record books are an important communication tool for boys, parents and teachers involved in the School. As over 900 books are printed, we needed to look at ways of cutting costs efficiently for this process. Automated InDesign scripts were developed to create the inidivudal diary pages and we worked with with suppliers to bring costs down. The illustrator Rod Hunt from London was commissioned to work with us to create a map of Brighton Grammar to be used on the School Diaries. The map needed to incorporate the Junior School, Middle and Senior Schools that make up the site as well as put the school in the context of the surrounding area. Rod used a simple yet effective approach for the surrounding area by applying a white "blank canvas" approach to the surrounding area. 
The illustration is developed in a vector file format, which can be enlarged to any size with no loss of quality. A superb image and reference to use for not only the record books to make them more engaging for the boys but also throughout the School. 
Thanks to
Rod Hunt
for supplying some of this imagery.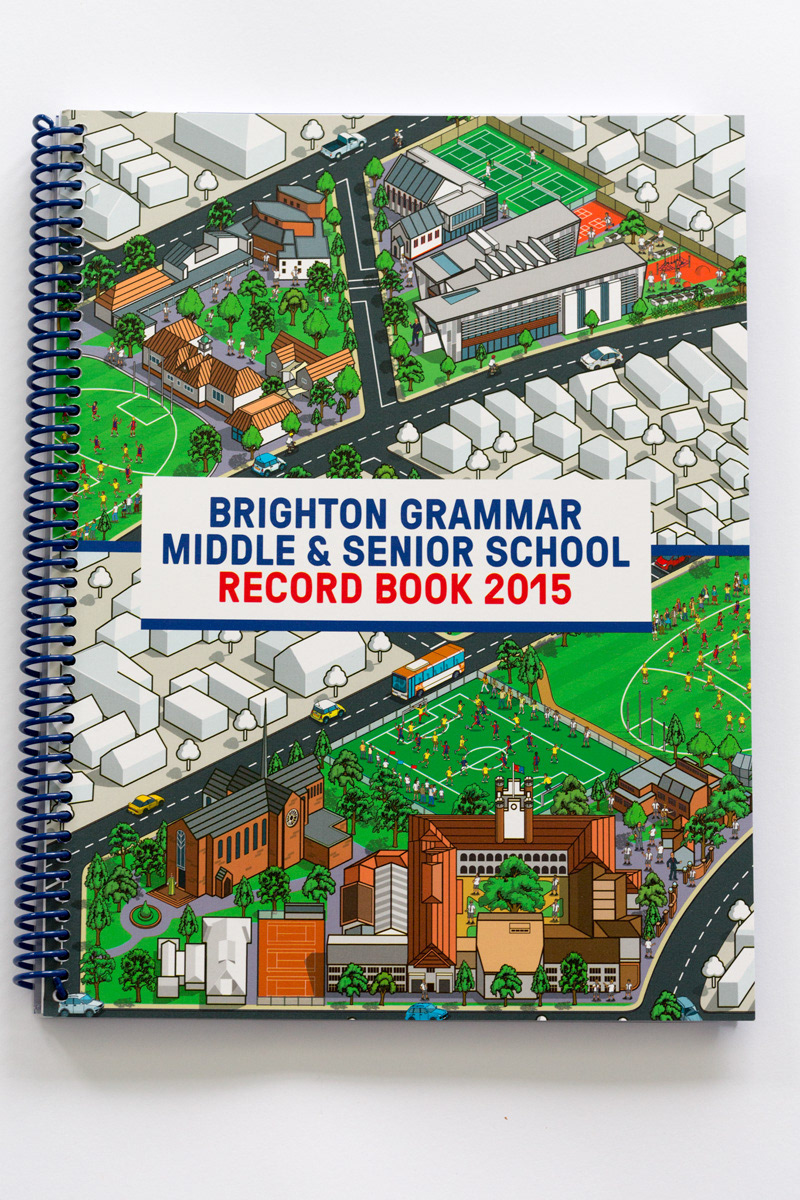 The custom illustration by Rod Hunt that was used on the Record Books and other parts of the School.